Thank You
We Love Our Veterans!
ADAPTIVE VEHICLE VETERANS' ADMINISTRATION BENEFITS YOU MAY BE ELIGIBLE FOR:
Veterans represent the majority of AVM's customer base. We have proudly serviced our veterans with mobility equipment service and repairs for many years. The local VA has worked with AVM closely to insure that the equipment provided to our veterans are working properly and meets their needs. An important note to all veterans: when you are in need of service or repairs to your equipment, please call the VA service line at
352-548-7463 to obtain prior authorization to expedite the process.
Everyone at AVM wants to thank our veterans for their service and insuring our freedom.
Every six months, any disabled Veteran may take advantage of our program by bringing his/her modified vehicle to AVM, INC. for a FREE accessibility and maintenance check. This check-up will include:
An inspection of your adaptive equipment
Cleaning of your adaptive equipment
Lubricating any parts, if necessary
Adjusting any parts, if necessary
After service, upon request, we will provide you with a detailed operational maintenance form with a written description of the work performed and a list of any items that may require future attention on your wheelchair accessible vehicle.
To schedule an appointment, please contact us at (352) 622-4467. Let our Service Technicians perform our free maintenance check-ups as our way of saying "thank you" for all you have done for our country.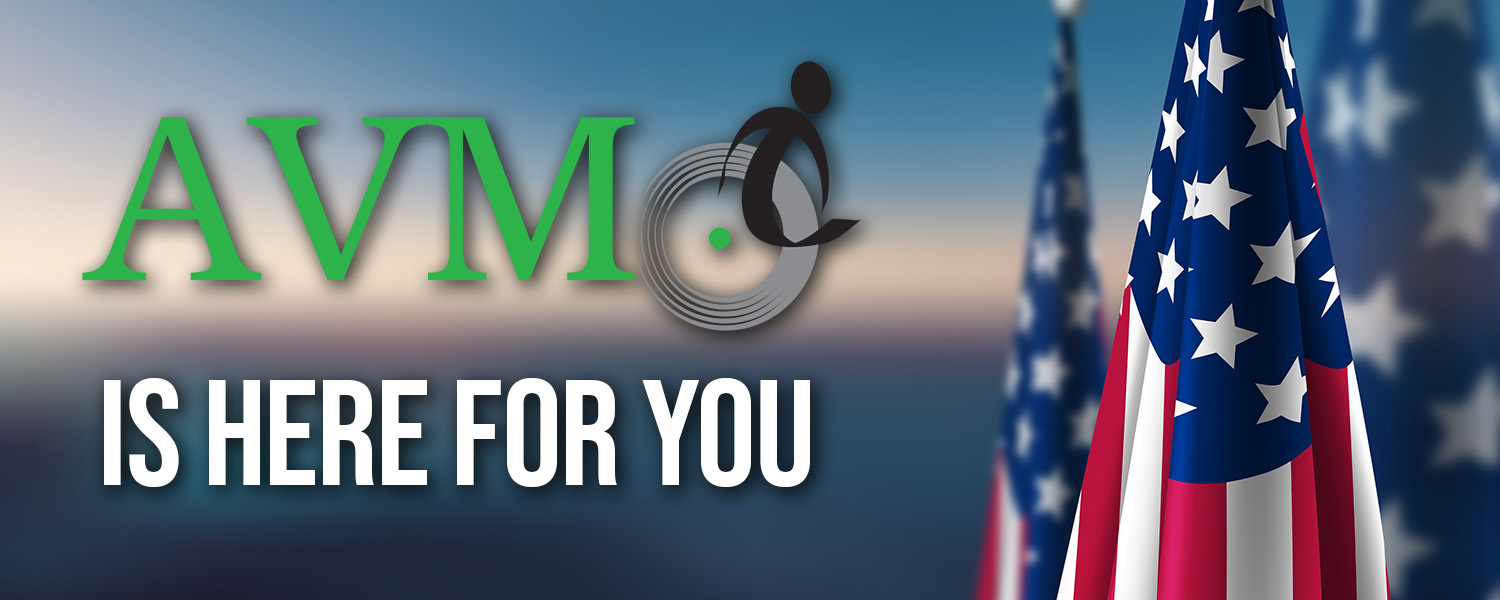 AVM has been there for me 24/7. I trust them and their work with my life!