FEATURE OF THE MONTH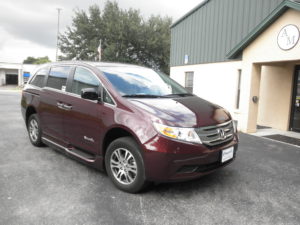 Because Mobility Means Independence
Driving with Accessible Vans and Trucks, Turning and Lifting Automobile Seats, Hand Driving Controls, High Tech Driving Systems, Wheelchair Lifts and Scooter Hoists
Living At Home with Ramps, Stair and Pool Lifts
Going Anywhere with Scooters or Complex Wheelchairs
Authorized Dealers for:
BraunAbility Minivans for Honda, Toyota, Dodge and Chrysler
Bruno and Harmar
Permobil Invacare and Pride
Watch These Series of Videos BEFORE You Purchase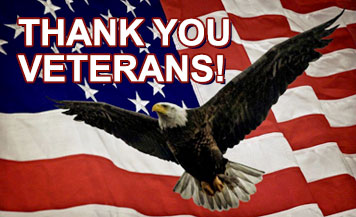 AVM, INC. would like to take this opportunity to say "thank you" to you and all of our Veterans for
allowing all of us to enjoy the freedoms we have every day as a result of your sacrifices.
VETERAN BENEFITS (www.va.gov)
$20,235.20 payments by Veteran Administration
Purchase a New Vehicle Every 2-4 Years
Trade Your Current Vehicle
Purchase Pre-Owned To Save More
---
HOT OFF THE PRESS!!!

ALL VETERANS have a CHOICE of SUPPLIER'S and
EQUIPMENT for your mobility needs.
AVM guarantee's BEST SERVICE on your ADAPTIVE
EQUIPMENT.

COME IN AND SEE CAROL –  2016 Chrysler $4,500, Chrysler Touring K, C, L Ltd $4,500 -HURRY! OFFER ENDS  11/30/2016
GETTING YOUR LIFE BACK
THROUGH MOBILITY SOLUTIONS
IS AVM'S MISSION.